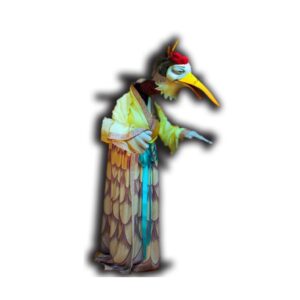 Centre of Higher Education in Theatre Studies is a non- profit, research organisation that specializes in the traditional Arts / Theatre / Education fields involving performances, related artistic activities with educational interest, practical (educational or rehabilitation) workshops and many more.
The Centre has significant teaching and performing experience in the Arts, Music, Dance, Theatre and Cultural studies. It has an extended experience in EU projects and International co-operations and has been involved in many Culture, Leonardo, Socrates / Minerva and Youth in action projects in the past.
The CENTRE OF HIGHER EDUCATION IN THEATRE STUDIES is located in a renovated Neo-classical building at the centre of Athens and also has its own theater building with 2 stages. Its establishments are fully equipped for seminars and workshops directly related to Arts, Theatre, Teacher's / educator's training as well as for various social activities. The centre has its own wardrobe of theatre costumes, masks, hats and accessories. The Centre of Higher Education in Theatre Studies has significant experience in the relation between Arts, Theatre and Education.
The Centre has significant experience in the relation between Arts, Theatre and Education. The Centre is the founder of the Creative learning teaching method. This in a few words is a method where a teacher of the elementary school can use theater techniques in order to teach his lesson in the classroom with his students (www.creativitylearning.eu). The method implemented in several schools in Athens, Italy, Sweden Bulgaria and other countries in innovative schools.
This method was later transferred, in the framework of the SEDIN project, in order to support the social inclusion of children from migrant / refugee / minority background that are attending schools in their host country (www.sedin-project.eu).
The Centre is cooperating with a big number of schools in a great variety of activities including: professional development workshops for teachers, presentation of performances to children, organisation of theater workshops for children etc.