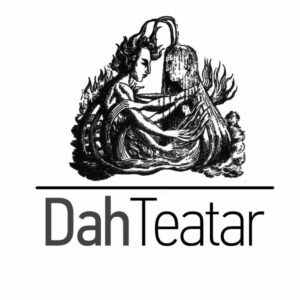 DAH Theatre is an independent, professional theatre company founded in 1991 in Belgrade, Serbia. It is a contemporary artistic collective that examines social issues built on the principle of social action and excellence in arts production and projects. The important objective is bringing citizens closer to
modern theatre expression and arts related to theatre.
Besides their own research, the DAH Theatre is directed towards permanent exchange of knowledge, experience and opinions among artists and theatre professionals of different national and theatre traditions. With more than 45 theatre productions, 10 European, 20 international collaboration and 13 organised festivals, DAH Theatre is one of the most enduring and successful theatre companies in the region. We are members of divers national and international theatre networks and are collaborating with prestigious universities from all over the world. In 2016, the book about DAH Theatre was published "DAH Theatre, A Sourcebook" – published by Lexington Books. THE DAH Theatre is included in the book The Twenty-First Century Performance Reader, published by Routledge, 2019.
Our center is a meeting place for artists, managers of culture, specialists, different organizations and initiatives, young people and audiences regardless of age or gender from the localcommunity, the region and beyond by:
• Bringing the cultural worker, artists, managers and experts from the region to meet among themselves and with the local community
• Creating the conditions for collaboration and common projects
• Exchanging experiences between young people from our country and countries in the region through working together for longer periods.
• Developing a modern educational center for contemporary arts and management that gives an opportunity for practical work in the organization and realization of the programs.
Activities:
– Performances
– Festivals and Meetings
– Networking
– Collaboration with activist groups
– Collaboration with special groups from the community
– Educational projects
– Work Demonstrations
– Workshops
– Lectures
– Tours